Design engineer interview: Meet Cindy.
She's the Director of Design Engineering at a startup company. Today she's here to tell you all about her journey as a design engineer. Along the way you'll learn about education requirements, user experience expectations, and other helpful insider tips.
This post contains affiliate links. We may receive compensation if you buy something. Read our disclosure for more details.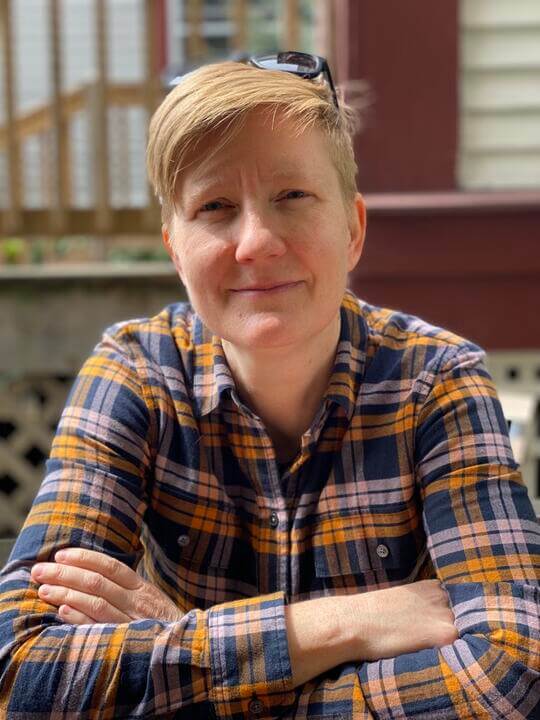 🚀 The user experience is a huge component of design engineering. Learn more about UX/UI with our course Designs and Deadlines: Practical UX/UI for Web Developers.
1. Tell us about yourself.
I am a director of design engineering. I have a BA in Sociology and an MFA in Industrial Design. I love problem solving!
Right now I work for a company that does signage and architectural elements, which means, everything is custom fabrication.
2. What is a design engineer?
A design engineer helps to bring design concepts into reality. Basically, I figure out how something will be built, wired, assembled, and installed but most importantly, my job involves the communication of all of these things.
I have to make shop drawings that explain to the client, the fabricator, and the installer what it is that we are making.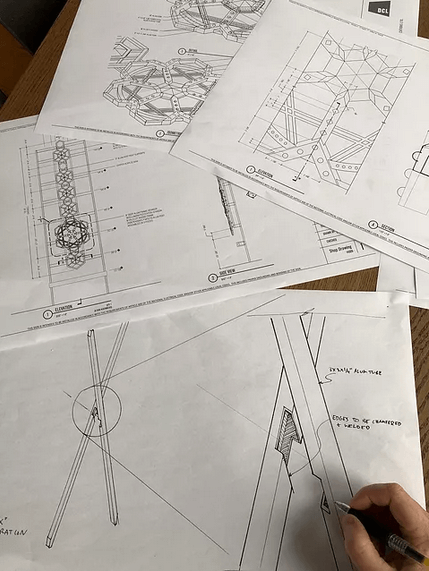 3. What inspired you to become a design engineer?
I have always had a desire to understand how things work. I think I didn't realize this is where I would end up when I went to school for design.
I spent a few years doing conceptual work that never made it into the reality phase. As a design engineer, everything I work on actually gets built.
4. What types of software have you used throughout your career?
Adobe CC Suite, Solidworks, Keyshot, AutoCad, Inventor, Sketchbook Pro
5. Do you need to know how to code in your career field?
Coding definitely helps in my field. It's something I would like to learn so I can write code to generate custom AutoCAD commands.
6. Can you tell us about some of the projects you've designed over the years?
Probably the coolest project I have worked on was a double-sided high definition LED "ribbon" for an E-sports gaming facility.
It emerges from the floor, bends, and twists around the room overhead. It's essentially a one of a kind TV.
Editor's note: I've known Cindy for many years and my personal favorite project she helped design was pedal pubs… Yup, you know the ones!

7. How does the user experience factor into what you design?
User experience factors into everything I design. I am always thinking about the fabricator who has to build the piece, the installer who has to put it together in the field, and finally, the end user who will be interfacing with the final product.
In addition to being safe and ADA compliant, it should also delight the user.
8. What education do you need to become a design engineer? Do you need a degree?
Yes, you do need a degree but that degree can vary. A bachelors degree in industrial design or mechanical engineering is most common.
9. What, if any, is the relationship between software development and design engineering?
Design engineers rely heavily on software. While there are a few different products out there for design engineering, in my experience I have seen a huge need for individual customization of these products.
And that is why learning code is really helpful.
10. Give us a good book to read about your line of work.
Oh, well, I would have to say Donald Norman's Design of Everyday Things is probably the most important book for Design Engineers to read. Is that cliche?
11. And our last question in this design engineer interview: What advice would you give to aspiring design engineers?
Get some fabrication experience! This is the best foot in the door and will make you a great design engineer.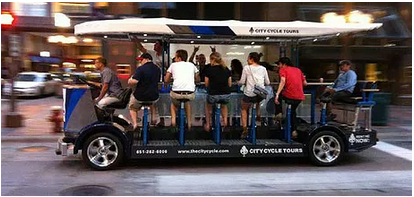 Like our design engineer interview? Check out these other interview: