Today I'm showing you how to find your YouTube niche this year.
This post contains affiliate links. I may receive compensation if you buy something. Read my disclosure for more details.
I'm a software developer and YouTuber. I got started on the platform about a decade ago, but have only been in the software development niche since 2017.
Software development is a not only a technical niche, but it's also a tough one. That's largely because YouTube is primarily used as an entertainment platform.
It can be hard to stand out or generate interest when the videos next to yours are dripping with drama and exposed body parts.
As an up and coming YouTuber, there's a good chance you may be facing that challenge as well.
But even though I've been discouraged here and there, there's a reason I haven't changed my YouTube niche.
Number one, I really like what I do.
And number two, it's not always about the sub or view numbers. You can have a successful and income-generating channel without having a lot of views or subscribers.
In fact, I wrote my third book Tiny YouTube when I had less than 10,000 subscribers. If you're serious about YouTube, read. this. book. I show you practical, actionable steps you can take to set up an awesome YouTube channel.
(Today's post is actually a modified excerpt from Tiny YouTube, so if you like what you're reading, be sure to pick it up for more protein-packed information.)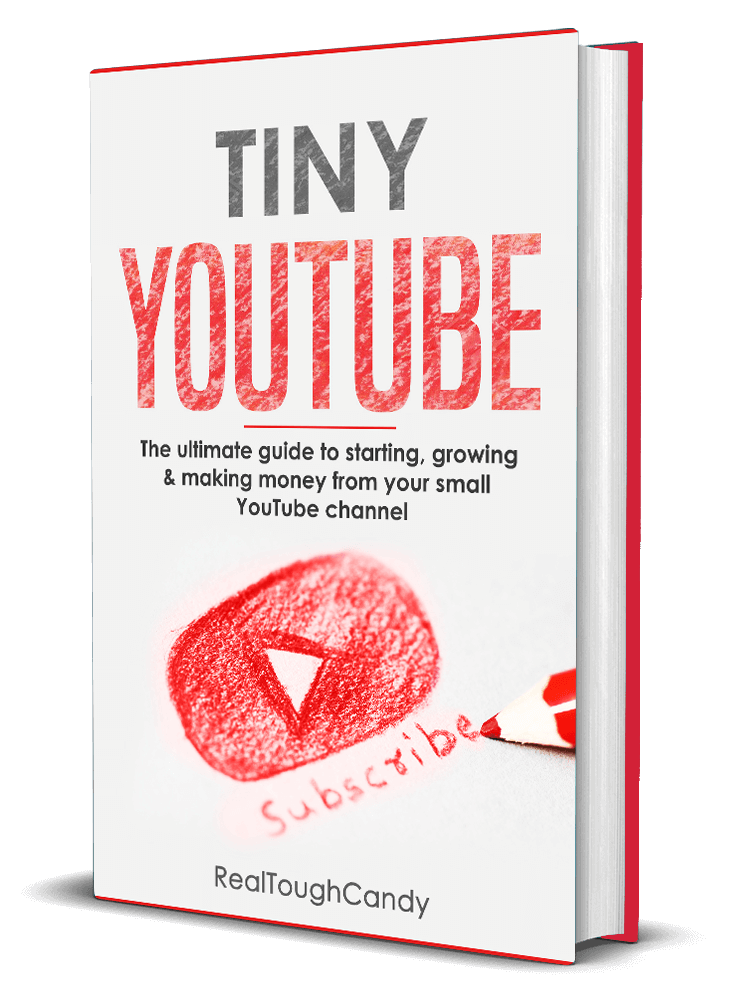 But back to the topic at hand: your YouTube niche.
While you may have varied interests, it's important to pick a YouTube niche so your subscribers know what to expect. After all, it's the reason they click "Subscribe" in the first place –– they want to see more of what you did in a particular video.
How do you find a YouTube niche that doesn't suck?
Sometimes it can be confusing about what people want to see on your channel.
Fortunately, we can make the process a little easier by using some principles to help us choose and refine.
These four guiding concepts consist of:
Personal Interest
Demand
Competition
Purpose
Wait…no "Passion" in that list?
It's true. But hear me out: How many times have you heard people say "You need to have passion to truly succeed" or "Do what you're passionate about?"
Probably a lot. Well, I don't believe you have to be passionate to succeed. In my experience, passion is something you love sooooo much that you don't care if you get paid or not.
Do I really enjoy software and web development?
Yes.
Am I passionate about it?
No!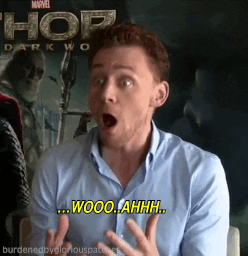 It's something that's allowed me to succeed in the modern world but I'm definitely not losing sleep over the fact that JavaScript was just dethroned as the world's top programming language.
I'm not doing slam poetry about HTTP requests and I'm definitely not organizing a protest over the decline of Perl's popularity over the last decade.
This is all to say that it's OK if you chose a YouTube niche that you're not passionate about. The far more important thing is that you have a personal interest in your niche.
1. YouTube Niche: Personal Interest
Having a personal interest in your niche is important for a few reasons:
✅ You're going to be making hundreds or thousands of videos centering on this concept.
✅ It keeps you interested and people sense the excitement: When you're bored or disengaged, so are your viewers.
✅ A personal interest in your niche keeps your channel in business. It's easier to walk away and just say "screw it" (and thus giving up on your goal) when you don't have a personal interest and things go wrong.
Sure, there are plenty of YouTube niches that pay better ad rates, or seemingly attract bigger audiences. But if you're just making videos on a topic to feed the machine, you may as well just get some more hours in at your day job.
Choose a niche you have a personal interest in and you'll be happier.
You'll be more engaged with your subscribers.
And, you'll always have video ideas bubbling up. You may have a niche that popped right into your head –– great! If you're still juggling a few niches around in your head or still don't have one, the next three guiding concepts will help you get more organized.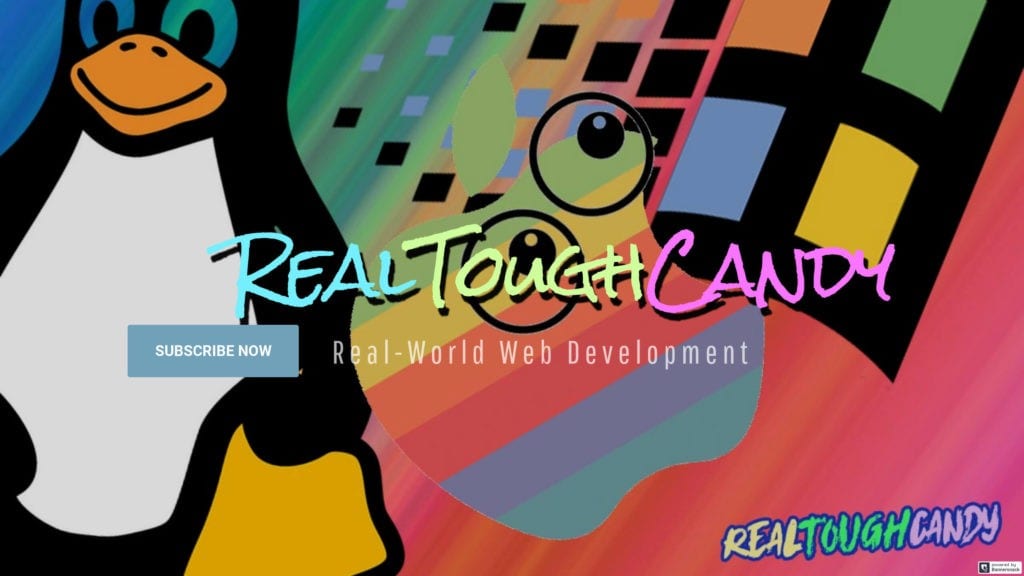 2. YouTube Niche: Purpose
Now that you hopefully have some YouTube niche ideas, think about why you're doing the channel in the first place.
For example, let's say your YouTube niche is duck hunting.
Are you going to be a primarily entertainment channel, bringing the camera out to your favorite spots while cracking some jokes?
Will you offer educational videos, like what to look for when selecting a good boat? Will you do tutorials, rants, insider vids?
Or will you be an all-encompassing destination channel doing all of the above?
You can always adjust your video styles according to your audience, so it's OK if you don't have an answer right away, but start thinking of some rough but strong video ideas you can start your channel off with in this niche.
Don't fuss with researching demand for these topics; the important part is to write down all of your ideas.
You can mold the rough idea into a finely-tuned SEO-friendly topic later in the process.
For example, going back to the duck hunting channel example, let's say you've decided to be the destination channel for all things duck hunting. Some rough but strong video ideas might be:
Why do you need a duck boat
Duck recipes
Best duck hunting camo
Best times to go duck hunting
Weather misconceptions

3. Demand for Your YouTube Niche
Now it's time to see if people are actually tuning in to your ideas. Are people searching for this topic, or something similar to it, on Google?
To be fair, you don't have to conform to what people are currently searching. Maybe your ideas are so avant-garde or original that nobody has done what you're doing yet.
But it's very hard to gain traction as a completely-original, going- against-the-system YouTuber.
One alternative to that would be to choose a proven niche (i.e. people are searching for it), then weave in your original ideas into the production of the videos.
Life doesn't have to be cookie cutter, thank goodness, but you've got to get butts into the seats before you can make an impact with your videos.
4. Competition in Your YouTube Niche
What are other people in your YouTube niche doing? If a popular YouTuber in your niche is wearing a golden retriever costume while playing Duck Hunt, does that inspire you or make you cringe?
By studying your potential niche's competition, you can get a better idea on how you want to run your own channel. But what about a lot of competitors who have seemingly taken all the good topics?
Time to find a new YouTube niche, right?
Maybe not.
Consider this theoretical situation: While researching your competition on Google, you plug in your own video ideas and see that others have already published similar blog posts and videos.
It may be tempting to shy away from topics already covered or even ditch the niche, but most likely these are topics a lot of people are also searching for.
In other words, there's demand for the topic.
But how do you become competitive and start siphoning off some of that sweet traffic when these people are already established and you're just starting out? The easiest way is to one-up them.
For example, if your competition did a video titled "4 Signs You Need a Duck Boat" you could do a video on the five signs you need a duck boat.
If somebody did a video on their 10 all-time favorite duck recipes, do a video on your 15 all-time favorite duck recipes.
If a blogger published a post in 2017 titled "Best Times to Go Duck Hunting in the Midwest," do your video on the best times to go duck hunting in the Midwest in 2022.
Referencing the current year in your video and video title can almost always be used to your advantage when it comes to a topic that is heavily covered in your YouTube niche –– most web content has a very limited shelf life, so this gives you an opportunity to swoop in and take the lead.
So the new idea list could be something like this:
5 signs you need a duck boat
15 all-time favorite duck recipes
Best duck hunting camo manufacturers for 2022
Best times to go duck hunting in the Midwest (2022)
4 huge duck hunting weather misconceptions
To summarize, choosing a YouTube niche is essential for your success as a YouTuber.
It helps keep you focused, it turns viewers into subscribers, and it makes your job as a YouTuber so much easier. Personal Interest, Demand, Competition, and Purpose all come into play when choosing a great niche for you and your channel.
You don't have to have passion for your YouTube niche to succeed, but you do need to have an interest in it.
Similarly, your niche should be something that people search for, your purpose in your niche should be somewhat clear, and you should explore the competition in your YouTube niche to get a feel for its overall flavor and tone to help guide your own niche-related choices.
Bonus tip that I randomly threw at the very end of this post: Whether it's reviewing coding platforms and courses or dishing on the latest celebrity gossip, your channel can also be a springboard for other related ventures like a blog. Having your channel as part of a YouTube niche ecosystem can REALLY be a power move that paves to way to more traffic and income. But you can absolutely just stick to a YouTube channel and still see results…It's totally up to you how you want to configure it. Happy YouTubing!