We recently reviewed Udacity on RealToughCandy's TechCourseReview channel. This article is loosely transcribed from the video to fit the blog format.
Check out our video review of Udacity:
Is Udacity worth it in 2022?
In today's post you'll discover this popular online education platform's courses, features, student feedback and more.
But is it worth your time and money in 2021? We're taking a look at it today and the video starts right now.
What is Udacity?
This post contains affiliate links. I may receive compensation if you buy something. Read my disclosure for more details.
What the heck is Udacity?
Udacity is a video-based learning platform. It specializes in tech education and the main categories are:
programming & development
artificial intelligence
cloud computing
data science
business
autonomous systems
career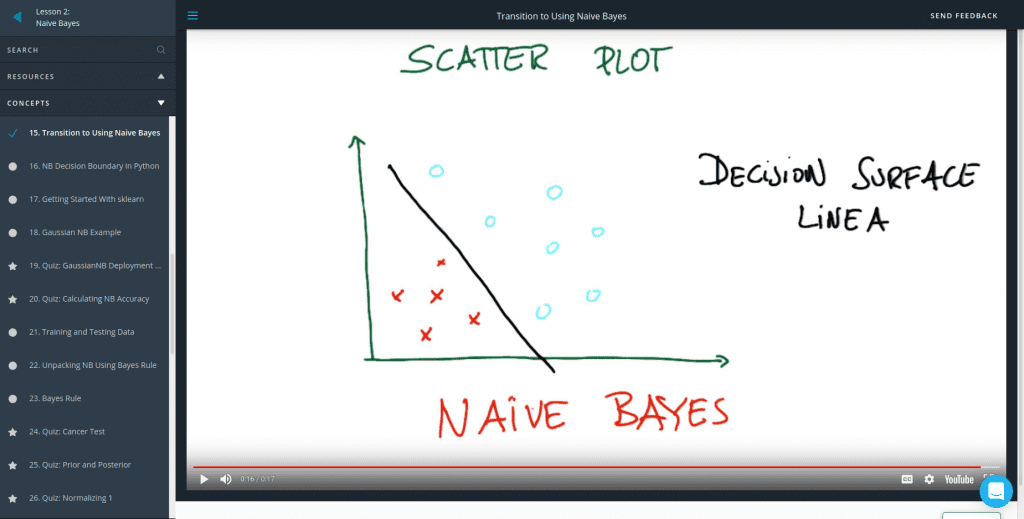 TLDR: Is Udacity Worth It?

💥 With a large selection of tech courses and name-brand collaborators like Google, Starbucks and Mercedes, Udacity is a popular platform for new and experienced learners alike. 💥

➡️ Sign up for Udacity
What Are Udacity Nanodegree Programs?
Now as we get into the inner sanctum of this platform, you may notice that inside these subjects – for example – Intermediate JavaScript, they mention this thing called a Nanodegree. And a Nanodegree program is basically a collection of courses and projects in a certain discipline such as:
Data Science
Artificial Intelligence
Programming
Autonomous Systems
Cloud Computing
Business
Cybersecurity
Product Management
(Find the full list of Nanodegrees.)
According to Udacity these programs take a few months to complete, but it's all at your own pace. So you could theoretically crank one of these Nanodegrees out in a month, or take the scenic route and stretch it across a year or more.
The Nanodegree term sounds like a pretty fancy word. Sounds maybe even a bit prestigious, in the academic sense. But I need to be very explicit here: Nanodegree programs are not accredited. It's just a word that Udacity made up and made into a PDF for you to print out once you finish paying them.
That necessarily doesn't mean the program is bad. Actually I was pretty intrigued with the whole idea and I wanted to see how it compared to Treehouse's Techdegree.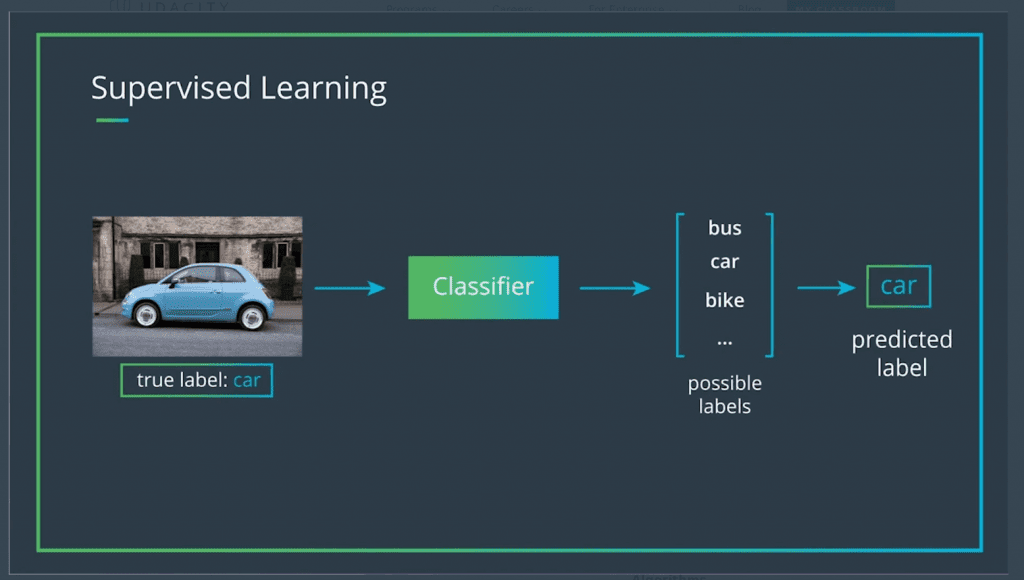 But this is where I came across my first real snag with this platform.
I was all set to check out a Nanodegree program, I literally had a one added to my cart, but something told me to check out their refund policy.
So I'm reading the fine print and it says I have TWO days to get a refund if I don't like the product. Two days? Usually with these platforms it's at least 7 days.
It just seemed like a weird number to me and so I Google it, and I come to this page where students are saying they had to call customer support, but then had to get on a chat and jump through all these hoops to cancel and I'm like yeah no. I'm not doing that. It just seemed sketchy.
So I opted out of enrolling in a Nanodegree program because of that. At $399 a month it just wasn't worth the risk.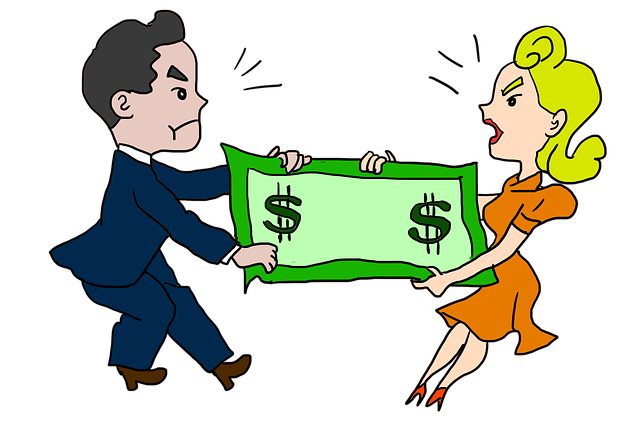 A Note on Udacity Courses: They don't show course publication dates
I did notice that Udacity doesn't publish the course dates anywhere, so I had to do some sleuthing. If you want to get some insight into the age of some of these courses go ahead and click download syllabus.
Now I'm not trying to blow anybody's spot up so I won't get into the specifics of what I saw, but in one of these syllabi it said something like you'll learn the latest and greatest of X technology version 4.5!
And I'm like…Dude…4.5…we're on version 7. And there have been some massive updates since 4.5. Massive. And lots of stuff has been deprecated. A lot of this stuff isn't even gonna run in 2021.
And this is honestly the #1 all time killer of tech courses. It's this rapid evolution of tech tools.
Trying to keep up with the changing technologies is a really challenging task. And most of the platforms – especially the bigger ones I've noticed – do suffer from this issue in varying degrees.
Now I did see some fresher options here, so it's not all outdated, but you've really got to do some sleuthing depending on what you want to study. You definitely don't want to get stuck with a deprecated learning path.
Production Values & Instructors
Let's talk about the production values & instructors on Udacity.
There is a collection of free videos here I was able to check out to assess their quality. They all had pretty high quality production values, there's kind of a Treehouse-esque quality where you can tell a lot of stuff was storyboarded, most of the stuff was scripted, there's a lot of talking head time (which isn't a bad thing, just something I noticed), there's a consistent quality here very much in the Treehouse tradition.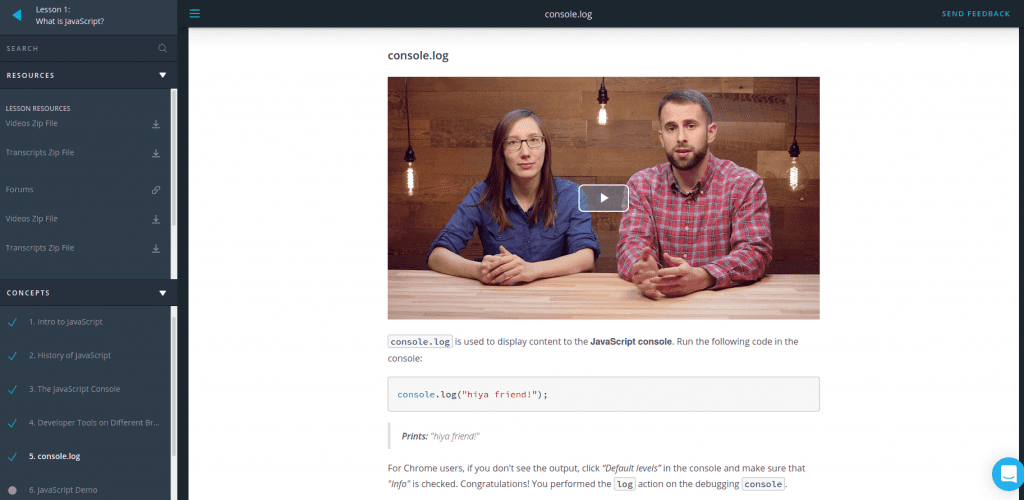 As far as the instructors go, a lot of stuff in the web development arena was produced with the help of Google. So we have a lot of Googlers here who know their stuff, among other instructors.
But going outside of that sphere, just checking out the programs page, we can see here that companies like IBM Watson, Starbucks, MailChimp, even Mercedes Benz are collaborating with Udacity. So just by those name brands alone, you know there's going to be a certain production standard.
This is in contrast to a platform like Udemy, which is video based just like Udacity, but on on Udemy it's a total mish mash grab bag of instructors.
Don't get me wrong. There are some classic courses on Udemy, but the people who teach these courses on Udacity are well edited, there aren't awkward pauses or people sounding like they recorded their vocals in an attic bathroom.
So that was a welcome relief.
Also, guess who I found in a freaking suit teaching Sinatra?
That's right. The one, the only Colt Steele. Had no idea this guy was teaching Sinatra on Udacity.
Cost
All right so how much does this thing cost? All Nanodegrees cost $399 per month. Could be cheaper if you quality for financial aid. Again, it's go at your own pace, and the Nanodegree programs I've been seeing are saying expect it to take around 4 months if you do 5 to 10 hours a week.
On the other hand there are some free courses, your mileage may vary on those, the ones I did check out were a bit hit and miss. They're also all on YouTube on Udacity's channel.
This website performance optimization one was pretty cool. That was just around 7 hours total plus a final project. You don't get it graded or anything, it's more of a prompt, but you have a good opportunity to explore Chrome DevTools and use your critical thinking skills to make a website perform better.
But they have just around 200 freebies at the moment.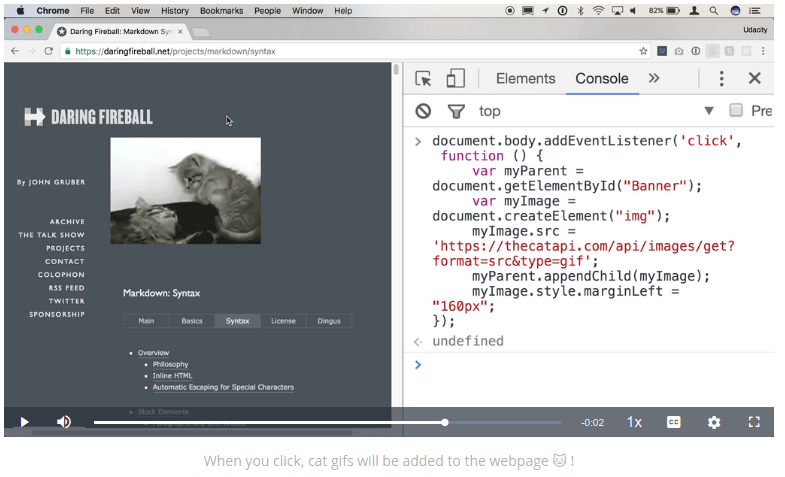 What Others Are Saying About Udacity: Decidedly Mixed Reviews
I recently polled my YouTube audience on my main channel RealToughCandy and just threw out the question: What was your experience like on Udacity?
We have quite a few people here who've done Nanodegrees, or are in the process of doing a Nanodegree, and the feedback is decidedly mixed.
Some people say the material was outdated, someone felt pressure to blaze through the material because they were paying $399 a month, some people said the material was good, someone said freeCodeCamp was better.
Jamuna said:
I did the business analytics nano degree 6 months ago, I did learn a few things but their content is not enough to get you a job, I enjoyed their structure but the content is not a thorough detailed syllabus required for working world, their courses are not connected to each other, I was on cloud nine during my 2.5 months with very little to show for it.
While Kevin notes that work is required outside of just the videos:
I've completed the Full Stack Web Developer Nanodegree and currently enrolled in their Cloud DevOps Engineer program. The content they provide is good. However, you will have to take the time study beyond what is provided; links to additional resources is usually provided within the lessons. The Nanodegree projects are definitely the most valuable aspect of the program. I like that recently they have put more emphasis on building beyond the project requirements, going as far as providing suggested ideas.
Darkmaster said:
Did the C++ nanodegree, when free access was given during the virus outbreak. The content was poor quality in that it used outdated ways of writing C++ and the language was poorly explained. I was able to get through the course as I already knew C++. For someone paying the monthly fee, it has been a nightmare as it's a rush to not pay another $399, should the course not be completed by the next bill date. In the end there is a certificate of completion as a pdf, no physical certificate or qualification. Basically, Udacity charge a lot for very little. Help with the course is given through a forum, where students help each other, without direct access to the instructors.
📰 Read more about what students say about Udacity Nanodegree programs in my YouTube Community post.
Is Udacity Worth it? Final Verdict
Final Verdict:
Developers, I love education and I love how accessible its become over the years.
I love sharing opportunities with people.
And I wanted to love this platform. Just like all of 'em, I go in wanting to love it. But unfortunately I don't think I can recommend this one right now.
I think the biggest issue with Udacity is that quite a bit of content – at least the software development stuff I checked out – peaked around 2017.
And having to pay $399 a month for a Nanodegree that's supposed to take about 4 months.
So they expect the typical student to pay $1600 for something that's nearly half a decade old…In software years, especially in web development years that is red zone / danger zone.
Now some of the more evergreen topics, fine. You know, JavaScript fundamentals will always be JavaScript fundamentals, but they're also always going to be on YouTube.
I'm just having a tough time understanding the unique value of this platform.
And I'm also pretty turned off by Udacity's refund policy.
If there was a 7-day refund policy I would be much more willing to say "Hey Developers, you know what, Udacity isn't blowing my mind but you might find something here, check it out" That's where I am with Pluralsight at the moment for example, Pluralsight is not my favorite platform but they do have a 7-day free trial and it's a one-button cancellation process.
What are some Udacity alternatives?
Some Udacity alternatives we enjoy include:
Other coding platform reviews you may enjoy:
Is Udacity worth it?

I don't think so. I think the biggest issue with Udacity is that quite a bit of content – at least the software development stuff I checked out – peaked around 2017. And having to pay $399 a month for a Nanodegree that's supposed to take about 4 months.
So they expect the typical student to pay $1600 for something that's nearly half a decade old…In software years, especially in web development years that is red zone / danger zone. Now some of the more evergreen topics, fine. You know, JavaScript fundamentals will always be JavaScript fundamentals, but they're also always going to be on YouTube. I'm just having a tough time understanding the unique value of this platform.

What are some Udacity alternatives?

Some Udacity alternatives we enjoy include Educative.io, Zero to Mastery, RealToughCandy, Coursera, Codecademy, One Month and Pluralsight. But it all depends on what you're looking for. If you prefer interactive courses, you should probably go with Educative.io or Codecademy. But if you're looking for video courses, it's worth diving into Zero to Mastery, RealToughCandy, Coursera, One Month or Pluralsight.

Is the Udacity Nanodegree worth it?

I was all set to check out a Nanodegree program, I literally had a one added to my cart, but something told me to check out their refund policy. So I'm reading the fine print and it says I have TWO days to get a refund if I don't like the product. Two days? Usually with these platforms it's at least 7 days. It just seemed like a weird number to me and so I Google it, and I come to this page where students are saying they had to call customer support, but then had to get on a chat and jump through all these hoops to cancel and I'm like yeah no. I'm not doing that. It just seemed sketchy. So I opted out of enrolling in a Nanodegree program because of that. At $399 a month it just isn't worth the risk.

Is Udacity free?

Some of Udacity is free. There are over 200 free courses to choose from. But they also have Nanodegrees. These are months-long programs that cost $399 per month. You won't get a certificate for completed courses, but you will get a certificate for every Nanodegree you successfully complete.

How many Udacity courses are there?

Udacity currently offers 200 courses. These courses are free. In addition to these courses, you'll find Nanodegrees. They do cost money, but they also take months longer to complete. And you'll get a certificate for each Nanodegree you complete.