In this LaCie hard drive review I'll be sharing my personal experience with both the 1TB (terrabyte) & 2TB model.
This post contains affiliate links. I may receive compensation if you buy something. Read my disclosure for more details.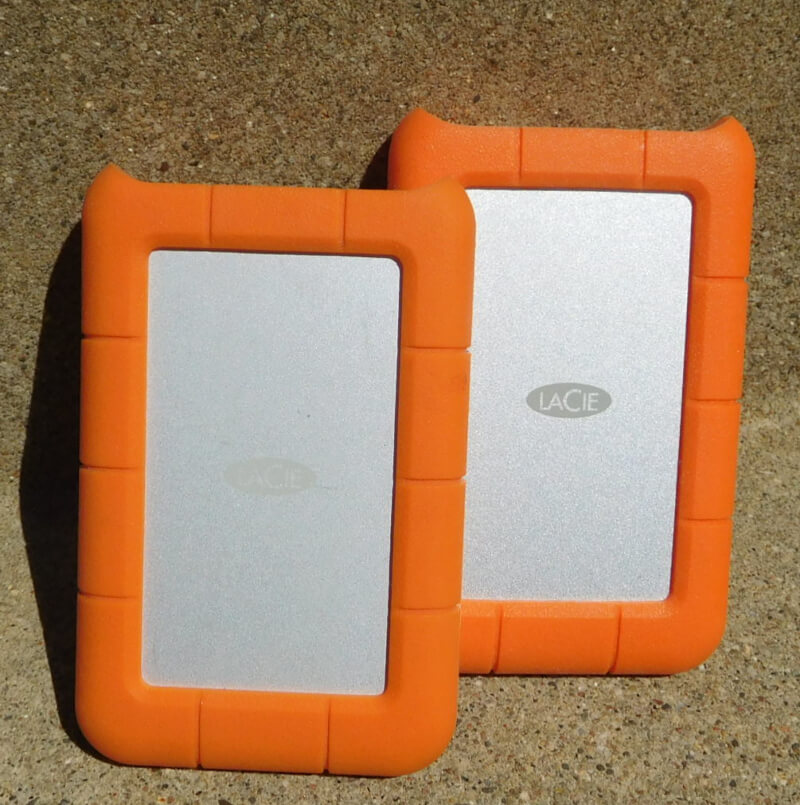 I'll also be sharing if I think LaCie hard drives are worth the investment this year.
TLDR LaCie Hard Drive Review:

🔔 I've been using LaCie products since 2011.

✨ I bought my first LaCie hard drive in 2016 and my second in 2020.

💾 They've served me very well. I'm investing in the 5TB version soon.

🔎 Check out the 5TB LaCie hard drive here.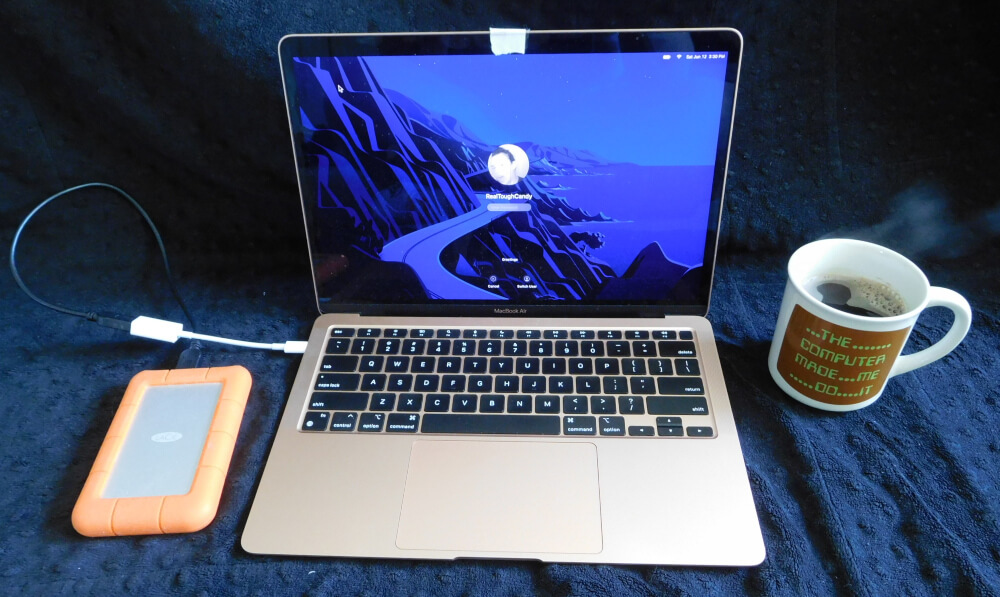 LaCie Hard Drive Review: Background
I'm no stranger to LaCie drives. I started using my first LaCie hard drive (1TB) around 2011 when I was working professionally with multimedia, specifically video.
At the time I was doing a lot of mobile video editing. I used the LaCie for file storage & backups because that's what my employer provided!
But even though that LaCie drive was provided to me, I still enjoyed using it. Prior to the LaCie I was accustomed to lugging around some MUCH heavier equipment.
More importantly, the LaCie never failed or broke when I was using it.
---
What is a terrabyte (TB)?
1 TB of storage equals 1,000 GB of data—that's about 8 smartphones with 128 GB capacity.
Fast Forward to 2016…
By the time 2016 rolled around I was producing even more video, this time independently and on a MacBook Pro.
But because I would often edit those clips away from home (i.e. not on a desktop computer with plentiful storage), I yet again needed mobile storage so I could offload media from my MacBook.
At the time, that MacBook featured only 250 GB of storage.
This may sound like a lot, but when you're dealing with video, 250 GB is really not all that much.

And because I had experience with the 1TB Lacie drive, I decided to go with the LaCie brand again.
But this time around, I upgraded to the LaCie 2TB.
LaCie Hard Drive Review: What About Now?
Long story short, I've used that same LaCie hard drive since 2016.
These days I'm using it as a backup drive for my video work I do on YouTube and my educational platform, realtoughcandy.io.
Eventually those files get cycled out from the LaCie to a dedicated desktop hard drive I use for archival purposes.
Wash, rinse, repeat.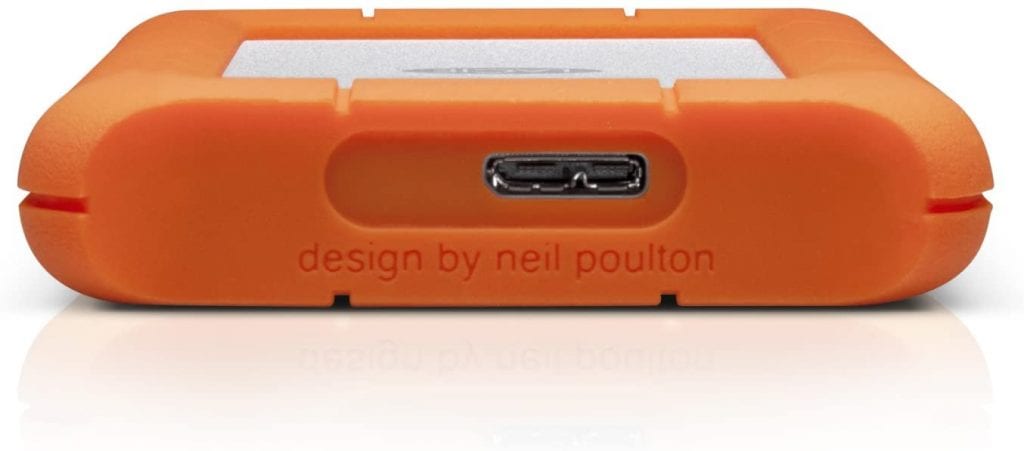 Because of my increased workload I'm getting ready to invest in a 5TB Lacie hard drive.
That said, the thought of getting a Seagate for a significantly less price has been tempting, especially because Seagate moved to acquire LaCie in 2012.
However, their Seagate line of external drives are ugly AF.
Also, they don't have the extra bit of rubber padding that the LaCie does.
So for now, I'm sticking with LaCie for my upgrade. If it sucks, I'll update my findings here.
What's Up with That Bright Orange Rubber?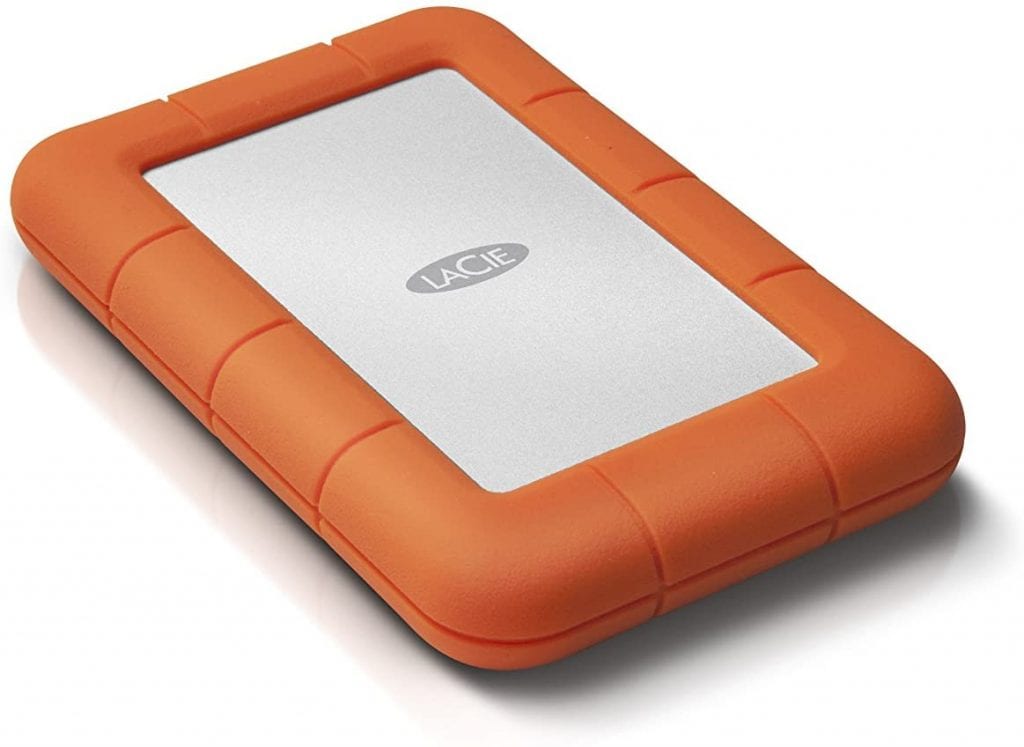 Some people can't stand the bright orange rubber that surrounds the actual component that is LaCie hard drive. Me personally, I like it.
And it's also a pretty good marketing scheme (if you're into that sort of thing). But if you can't stand flashy colors you can simply remove the rubber and use it "naked."
I keep it on at all times because it's good protection. It's fallen a few times, including on cement when I was traveling with my editing gear. 😬
But that has had zero impact on its reliability.
…Which would make sense because according to its sales page this LaCie hard drive is:
drop resistant up to 4 feet
Rain resistant
Pressure resistant up to 1 ton
How well does the Lacie Hard Drive work with a Mac?
I use the 2TB Lacie USB-3 hard drive exclusively with my MacBook, in conjunction with a multi-port adapter.
There are few things I downloaded from the LaCie website.
Then I pretty much plugged 'n played.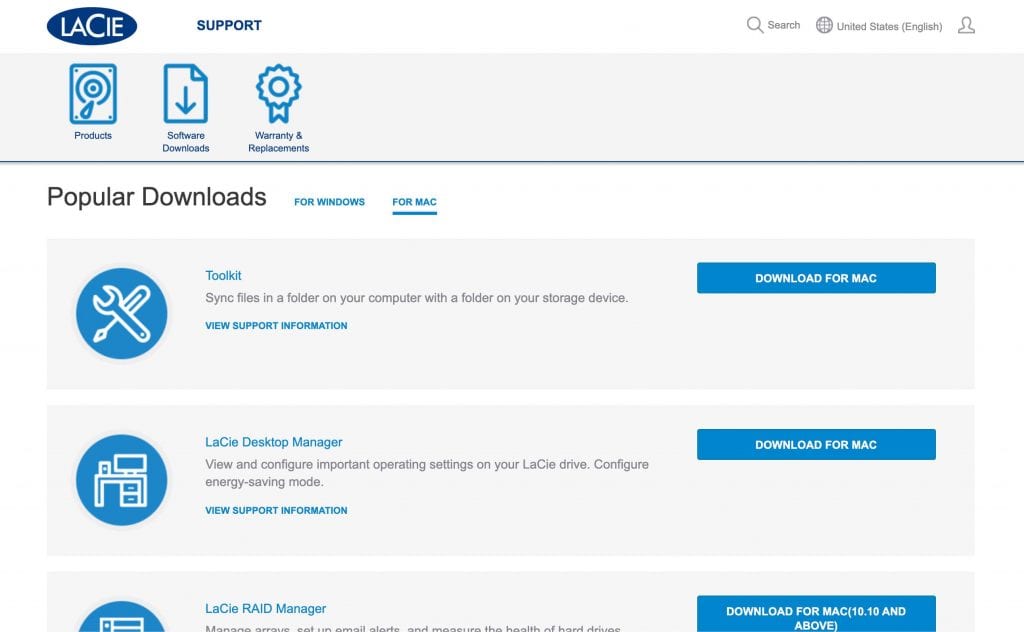 Note, you can also order the Thunderbolt + USB-C variant which will speed up your transfers significantly. Check your manual / specs to make sure your Apple product supports Thunderbolt.
🚨 I actually can't stress this enough. Always research your Apple product's technical specs to see which type of I/O it shipped with. Specs can be found on Apple's support website.

You will need to know your device's model and year.

If you order a LaCie hard drive that doesn't support your Apple product's I/O, you'll have to buy an expensive adapter.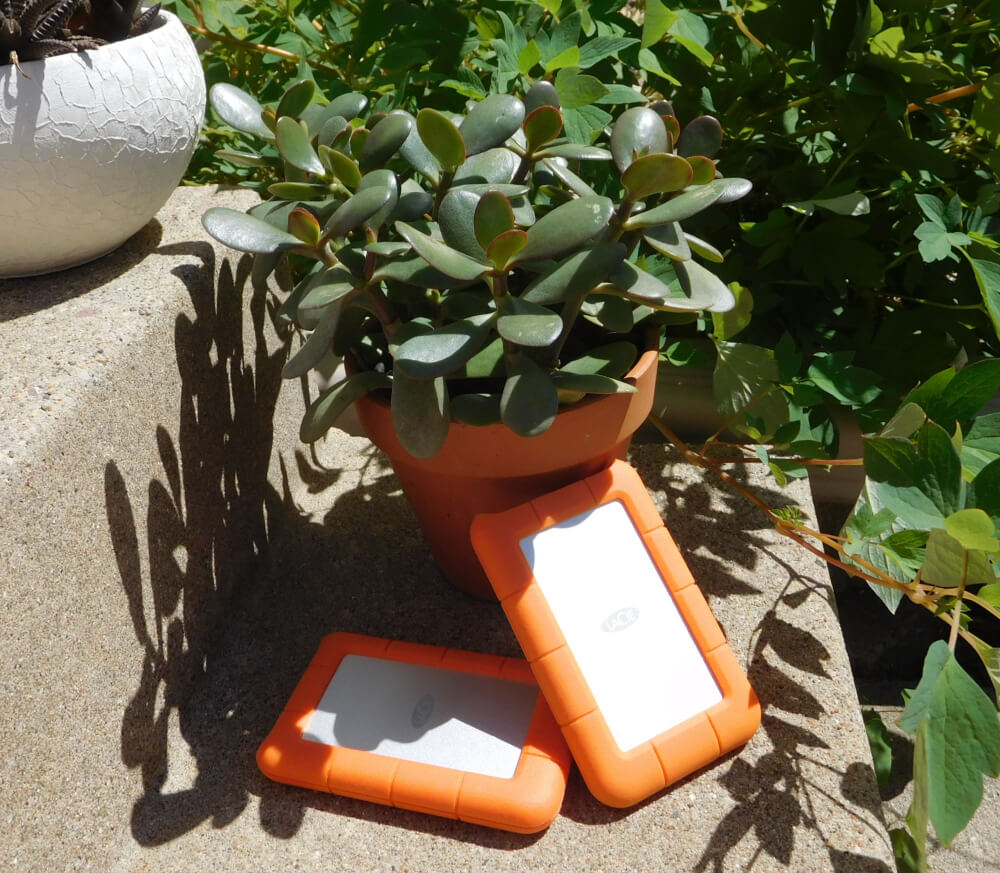 ---
Who should use a LaCie hard drive?
I recommend a LaCie hard drive for a few groups of people:
Editors who spend a lot of time "in the field"
People on the go who want to backup their files
Hobbyists / creatives with huge files (PSD, TIFF, MOV)
However, there is a group of people who probably won't benefit from a LaCie hard drive and that's people who have smaller, well-organized files they want to keep on an external drive. I would recommend just investing in an SD card.
They're smaller, more portable and cheaper.
LaCie Hard Drive Review: Conclusion
After years of using my LaCie I'm a satisfied customer. It hasn't failed me yet. In my opinion, it's a reliable, rugged external hard drive.
But if you're thinking of snagging a LaCie hard drive, review your storage needs before taking the plunge. Even though I recommend LaCie hard drives, you may not need an external drive like this if you have smaller, well-organized files.
Readers of this LaCie hard drive review are also checking out:
Are LaCie hard drives worth it?

After years of using my LaCie I'm a satisfied customer. It hasn't failed me yet. In my opinion, it's a reliable, rugged external hard drive.

How much storage does a LaCie hard drive have?

LaCie offers storage in the following increments: 1TB, 2TB, 4TB and 5TB. Check the specs on your computer to find out what your storage needs may be.

Who are LaCie hard drives for?

LaCie hard drives are for editors who spend a lot of time in the field, people who want to back up their files, and hobbyists that have huge files such as PSD, TIFF and MOV.