How to Get a Job in Web Development: Video Course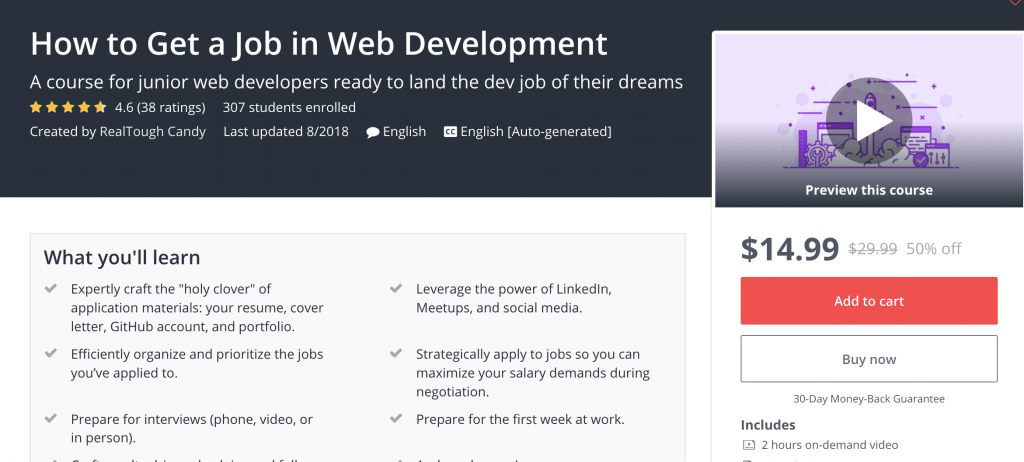 What you'll learn:
Expertly craft the "holy clover" of application materials: your resume, cover letter, GitHub account, and portfolio.
Leverage the power of LinkedIn, Meetups, and social media.
Efficiently organize and prioritize the jobs you've applied to.
Strategically apply to jobs so you can maximize your salary demands during negotiation.
Prepare for interviews (phone, video, or in person).
Prepare for the first week at work.
Craft results-driven check-ins and follow-ups with your potential employer.