Pursuing a web development career is one of the best choices many developers have ever made.
But sometimes there's that little voice floating around in your head telling you that you're not good enough, you're too busy, or that wrapping up another session of Fortnite takes priority.
Here are 9 reasons to swat that little voice out of existence and finally pursue a web development career in 2020.
9. You have an impact on millions and billions of people.
The things you build for the web have the potential to be used by millions and even billions of users. How's that for having an impact on society! Whether you want to entertain the crowds with your custom video player work, build a framework or get the public hyped for the latest and greatest social media platform, the web connects the world. And while the web is massive, your voice and vision can be heard by many.
8. You don't need a college degree.
This is one of the last fields that pays well, that's highly technical and that doesn't require a college education to get a foot in the door. Unlike medical careers, biology departments and space research teams, there are no mandatory industry-wide standards or certifications. The emphasis is on your actual skills.
Can you solve problems? Can you implement the appropriate tools to solve those problems? You've got the job!
The barrier to entry is deliciously low when it comes to the web development career field, enabling those who can't afford college (or don't want to pay for its massive price tag).
7. Educational options are diverse
Whether you prefer the in-person experience of a coding bootcamp, or opt for the self-taught route, there are educational resources for every learning style. On a shoe-string (or no-string?) budget? App Academy Open provides you their entire bootcamp curriculum for free. It's over 1500 hours of material!
Check out my review in the video below. As I explain, I was very hesitant to review this platform (I procrastinated for over a year) because I wasn't expecting much. But I was pleasantly surprised at what I saw.
I've written extensively on this site about a few of my favorite platforms, including Educative.io. They offer a monthly, quarterly and yearly subscription service so you can load up on all the courses you can handle.
If you prefer video instruction, you can't go wrong with a Udemy course. There are tonnnnnnns of other platforms and I reviewed the major ones in my video here:
6. There's a real-world course that helps you kick-start your web development career
I took all the lessons I learned from my own experiences and created a course called How to Get a Job in Web Development on RealToughCandy.io (it's also a top-rated book).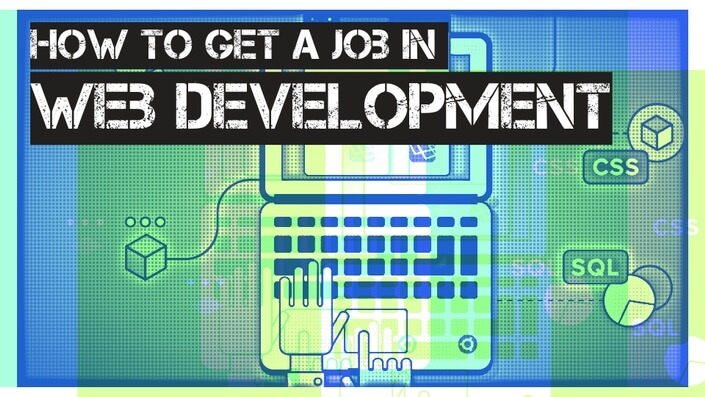 In both the video course and book you learn how to create a killer web developer resume, get your GitHub account on point, and create a portfolio that people care about. If you're trying to get callbacks, interviews, and that web developer job you've been dreaming of, check out this practical course that's helped hundreds of developers find a job they love.
5. The job market is crazy right now.
The economy is good and companies want you. Don't sleep on a web development career or brush it aside saying "Maybe next year." The time is now and the jobs are here — it's time to get crackin' with studying and building projects!
Even as a newbie with little practical experience, you will get the callbacks, the interviews and eventually, the job. You just have to apply yourself and don't give up.
4. Your skills are transferable.
Sure, specific technical skills like refactoring the company's proprietary database may be a dead end, but you can apply your general problem solving process to your entire life.
If you can program a computer — you can do anything. And if you can learn JavaScript? You can do anything anything.
3. The web is where it's at.
It's no coincidence there is a current explosion of educational materials, tech media coverage and job openings are all centered on the web.
There is a huge shift right now to get applications online, whether it's from-scratch startup ideas or transforming an offline legacy codebase into something that can be accessed by the general public. Everything is going to the web.
And from a practical standpoint when it comes to a web development career, this means more jobs, better pay, and more opportunities for career advancement.
2. You get paid to be creative in a web development career.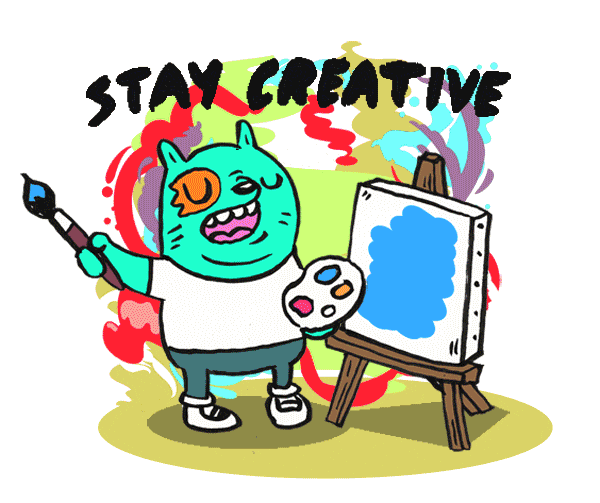 When you opt-in for a web development career, your days are spent creatively problem solving. Why isn't the database updating? Why isn't your code compiling? How do you change the company website's background color from toxic green to something more reasonable, like neon blue? 😃
1. The money is legit.
Oh, you thought you were going to solve all these problems and not get paid handsomely for it? The web development career field has some of the best numbers around. From base salary to all the benefits (medical, retirement, free pizza), web developers are financially recognized for their highly technical abilities.
If you've been thinking about pursuing a web development career, the time is NOW.
And if you need even more motivation, follow me on YouTube where I talk about practical web development and show you how to put those skills to good use! We also explore some really good resources for getting started, like this one: