RESUME
Watch out! I am a
software developer with a bumpin' YouTube channel.
PROFESSIONAL SWEAT:
since 2017
Boss Lady
RealToughCandy
I make YouTube videos about everything from JavaScript to how much I got paid at my first dev job. I also write books, produce video courses, write a scandalous amount of blog posts, and run my own small business. I LOVE IT.
2018-2018
Software Developer
A data company somewhere over the rainbow
Responsible for all sorts of open source and proprietary tech in a senior role along with pet sitting an incredibly capricious IBM AS/400 server.
I learned a lot, took those lessons with me and started my own business!
Since forever ago
Singer/Songwriter
CandyScript Records
I'm a singer, songwriter & musician and am working on my next vaporwave album. In the meantime, I released "Electric Pomodoro" in 2017. It's a musical pomodoro timer.
SKILLS
TESTIMONIALS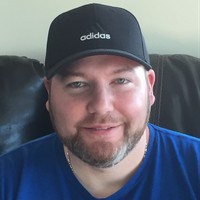 Brad Traversy
Software Instructor
RTC is a great instructor.
Do I really need any more testimonials?! 😉
JOIN THE CANDYLUTION
YouTube
Always looking for a quality viewer on The Tubes!
Social Media
I'm always on Twitter but I have no idea why. Come say hi .
Discord
The RealToughCandy Discord community is a point of pride for me. Great people!
Pressing news? Let's dish!