If you've ever heard that nagging voice in your head ask, "Should I learn to code?" then read on.
Some people call it programming, others call it development, and others just say coding. Whatever you call it, it's a highly in-demand skill that opens so many opportunities. Personally, I spent too much of my life working through the deadest-end jobs you could imagine. However, I stuck with learning how to code and have ZERO regrets. None!
As a full-stack developer who also runs a YouTube channel, software development has led me to some very cool opportunities. From decent paychecks to job satisfaction, there's a lot to love about being a developer.
Take a look at this list of why you need to learn how to code and and you might just get that boost of motivation you need.
20. CHEAPEST EDUCATION OUT THERE (UDEMY, FREECODECAMP, ETC.)
Got a hundred bucks? You've got yourself a high-quality coding education. Whether you're a video person, book person, or something else altogether, there are many excellent and inexpensive resources out there. From Udemy, to freeCodeCamp, to paperback books on JavaScript (Mark Myer's classic "A Smarter Way to Learn JavaScript" comes to mind (disclaimer: I'm an Amazon affiliate and may get cut if you buy something) — you simply can't get a cheaper education in any other career field.
19. RESILIENCE FACTOR: TRIPLE BONUS MULTIPLIER MODE
When you learn how to code, you learn how to fail. Accepting this failure means you're able to get back on your feet and persevere. Resiliency is a coding skill. Resiliency is also a life skill. You'll hone resiliency in both departments when you learn to code.
18. COMPUTERS DON'T TALK BACK
Ever worked customer service? From call centers to return desks, customers aren't always the most pleasant. Don't worry, that doesn't happen when you code. Computers might have an attitude, but they don't talk back. Sure, they can act funny when they don't do what they're told, but you definitely have more solitude in your life spending your day with a heap of silicon.
17. WORK CAN ACTUALLY BE FUN
You get to spend your day solving problems and interacting with other nerds! You can celebrate and commiserate and your fellow devs will empathize! Yes, believe it or not, work can be fun and the camaraderie makes it all the better.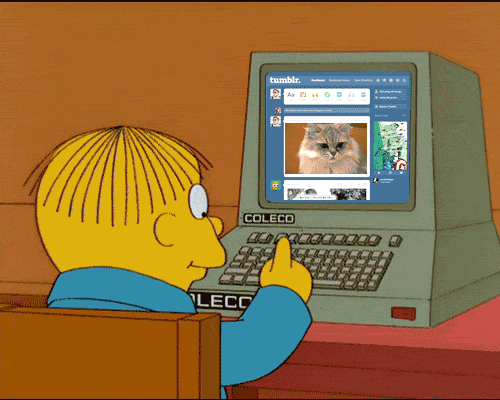 16. GREAT FOR TRAVELING
Whether your trekking to an open source conference, checking out a Meetup in a different city, or even relocating for your new job, traveling is a big perk in coding careers. And speaking of traveling, many companies will pay for your flight, meals, and lodging when you come interview with them, and often provide a relocation allowance.
15. YOU GET TO WORK ON PUZZLES ALL DAY
When you have a job that involves coding, your job is to untangle webs of complexity. But unlike jigsaws, the parts don't always fit neatly together and lock into place. This puzzle has numerous solutions and often an infinite number of pieces!
14. CROSS-TRAINING OPPORTUNITIES
Whether you apply your coding skills to mobile, web, desktop, Internet of Things (IoT), or something else, programming principles are the same no matter what the discipline. Mobile development not your thing? Crossing over to web development isn't nearly as daunting as it was when you picked up your first programming language.
13. YOUR PROBLEM SOLVING SKILLS INCREASE
See #15. When you spend 40 to 80 hours a week solving puzzles, solving life's problems outside work might just become a little more manageable. Plus, losing your car keys never seemed so trivial…Reverse engineer your last two hours by mentally recalling the time in intervals, duh. Of course they were on top of the cat treat pouch!
12. CAN KEEP YOU OUT OF TROUBLE
If you're feeling deviant, coding can help keep you focused on non-destructive activities. Because programming is such an intensive job, you don't have time to think about anything else aside from the task at hand. In addition, software developer careers pay good money. It can take a lot of stress out of your life, while reminding you that honest work does pay off.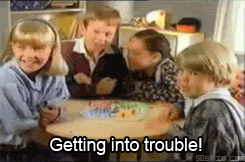 11. HIGH IMPACT
If Facebook can help shape the lives of billions of people around the world, so can you! Seriously, it happens all the time in this industry. If you have an idea, you can build it. Your interests outside of tech can play a big role in how you develop programs.
For example, if you had a career in the medical field before entering software, you can use your knowledge and experiences to build medical applications that people actually need and want to use. Don't ever estimate the power of your "former" life.
10. FAST = EXCITING!
Things are always changing in tech. Many of last year's hot technologies are today's outdated, long-forgotten memories. For some of us, this is super disappointing to hear. But you have to stay on your toes in software development. If you love learning, if you enjoy changes of scenery, this career field is for you.
9. CONSTANTLY LEARNING
In order to keep up with the speed of the industry, you have to keep learning. Like, you have to be continuously learning. Continue to learn and apply that knowledge and you'll continue to be in high demand as a coder. If you like to learn, this is a career field for you.
8. FREE FOOD
YES. It's true, free grub and I don't just mean cardboard pizza. Whether it's a Meetup, a conference, or even your workplace, that sweet, free, delicious grub is everywhere. Coders use a lot of brainpower and need lots of recharging (at least, that's what I tell myself when I reach for a pastry in the office kitchen). Have you ever seen the endless buffets at places like Google? But you don't have to work at a FAANG to enjoy the fruits (and legumes, and animal protein) of the edible world. It's a benefit enjoyed by software developers around the world.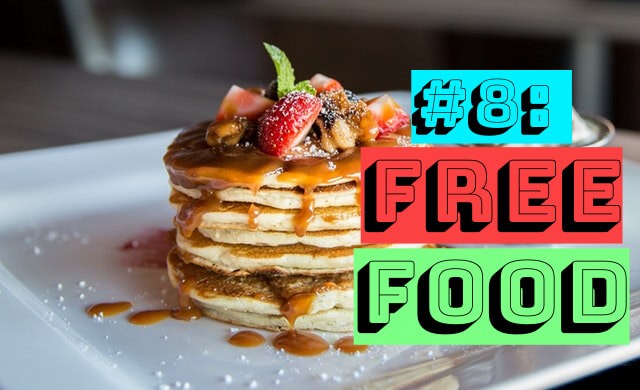 7. DIVERSIFY YOUR INCOME
From WordPress plugins to monetized web apps, to mobile apps that earn money from in-app purchases, there are so many ways to earn income when you're a coder! You name it, you can earn from it. From side-hustles to full-time endeavors, passive to active income, there are literally endless ways you can monetize your creations. That just doesn't happen in most other career fields.
6. QUICK TO GET SIGNIFICANT RAISES
Coders are in high demand, and as you build your skill set, you add value to yourself as a working professional. Whether you're going for Python ninja status or trying to hone your full-stack chops, each skill carries a dollar amount. Expect a dramatic raise after your first year on the job if you're kicking butt. If they don't offer it to you, somebody else most likely will!
5. GOOD PAY
Related to #6, the starting salary of junior web developers is usually pretty good regardless of locale. By 'pretty good' by U.S. standards I mean starting at $45,000-$65,000 in a smaller or even rural city, and into the six-figure range in larger cities in the states.
4. DEV COMMUNITY
Despite the stereotypes of awkward cyborg-like humans who somehow subsist exclusively on Mountain Dew and the tears of those who don't use Vim, the developer/coder community is filled with interesting people.
From artists, to musicians, to hacktivists and career-changers, a new crop of people are entering coding careers, making it a cornucopia of humanity. Make a friend! These are people just like you who've probably also had that voice in their head that at one time whispered…Should I learn to code? These people listened to that voice and are creating a new wave of software developers.
3. FREELANCE OPPORTUNITIES
Do you like the idea of setting up shop in the spare bedroom and coding some cool stuff in the comfort of your terrycloth bathrobe and bunny slippers? I sure do. But even if you don't, there are still plenty of opportunities for you as a freelancer. From designing web pages, to setting up ecommerce shops, to developing WordPress plugins, coding skills open up a whole new world for freelancing.

Interested in learning how to do it? Check out my top-rated course Freelance Newbie where I show you everything you need to get started.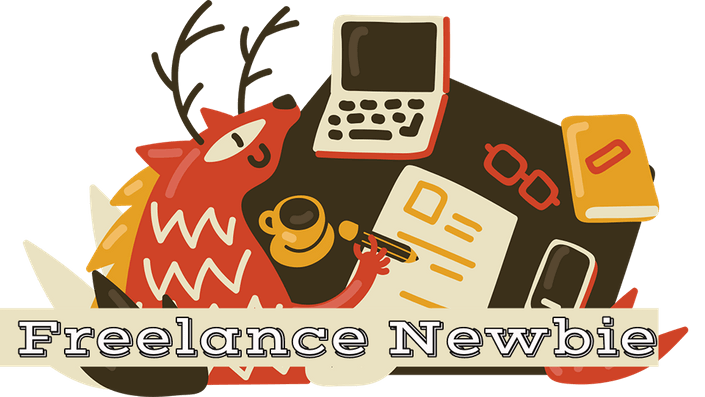 2. JOBS — LOTSA JOBS.
Don't forget about those traditional 'nine-to-five' jobs. You know, the ones where you're in somebody's office and working for somebody. Companies are desperate for people with coding skills. Desperate! So whether you live in a hip and techy cosmopolitan city or something outside the major tech hubs, there are companies looking for you. That's right, you.
1. FUTURE-PROOF
OK, honest question. You know how intelligent robots are about to take over our lives? So, yeah…Who is going to run the robots?
Coding jobs are future-proof. Your skills will be in high-demand for years to come. Non-techies call this job security, but I like to call coding skills Robot Insurance. Because when they take over, I still have a job! 🙂
"Should I learn how to code?" is a question that echoes through a lot of peoples' heads.
Maybe you've been working too many dead-end jobs. A job that's just boring. Or never changes. Or just isn't a good fit. As a software developer who asked myself this very question, I'm so glad I listened to that voice. My only regret is that I didn't start sooner.
So, need any more evidence that coding skills are where it's at? Or maybe I missed something on this list? Let me know in the comments below!